HOA and Commercial Building Interior Repair
Prevent leaks and structural damage with our targeted rot repairs in Portland, OR
Here in the PNW, when your building needs interior repairs, HOA Services provides a managed solution for all your interior repairs. When you partner with us, you gain access to our hardworking repair crews, who can provide a thorough assessment and investigation of the issue. We specialize in multi-family residential HOA's and multi-unit commercial properties, so our experts are qualified to determine the scope of the repair needed. We also know that damage in one area of a building can impact different stakeholders, which is why we provide both on-demand handyman repair services and repair project management.
Types of Interior Building Repairs
Our interior building repair services provide a managed solution to your on-demand interior building repair needs.
For minor or single-issue repairs, our handyman repair services can cover most of these items below.
For more extensive, or property-wide repairs, we offer in-house project management to ensure your interiors are repaired like new.
Drywall Installation & Wallboard Patch Repairs
Our most requested interior building repair service is for drywall installation patch repair. Skilled wallboard technicians provide the highest quality drywall repairs. We can repair most interior wallboard types, carefully matching the repaired area to the existing paint color.
Common-area Hallways, Ceilings, Floors
Your interior common areas are the beating heart of your multi-unit property. The condition of your interior spaces speaks volumes about the standard of quality throughout your community. We repair unsightly ceilings, hallways, and floors to ensure your property shines.
Painting
Maintaining your curb appeal requires a painting vendor that has the expertise to provide both matching touch-up paint and full-coverage prime and paint for your interior spaces. We can match the existing color and technique or provide you with additional options to make your interiors look new.
Touch-up Painting
Over time high-traffic and high-touch areas can become worn, dingy, and discolored. We inspect these areas for loose trim, provide repairs, and touch-up paint to freshen your curb appeal. We can address a single area, or property-wide touch-up paint. The results will leave your buildings looking fresh and clean.
Leak Investigation & Water Intrusion Repairs
When a leak is discovered, finding the source should be the first priority. Multi-unit properties can present unique challenges in this regard because the source of the problem must be well-documented so the responsible party can make repairs. We manage the investigation and repair process from beginning to end.
Install and Repair Doors, Windows, and Trim
These interior areas are particularly susceptible to water damage and require immediate attention if moisture is present. We can provide minor repair to trim and drywall around your doors and windows or install an entire window or door package.
Hardware and Fixture Installation, Adjustments
Doors, windows, and other hardware see a lot of wear and tear over the years. Our technicians work with all types of hardware and can make adjustments, repairs or help you source replacements. We also provide commercial door and storage area repairs to keep your property secure.
Lighting Fixture Repairs and Installation
We inspect and test light fixtures to get to the root of the issue, ensuring bulbs are replaced, timers and photocells are functioning, and the fixture is properly wired. If an electrician is required for repair, we can efficiently manage a subcontracted repair.
Lighted Exit Sign, Doorbell, Smoke Detector Install
We repair or replace existing fixtures and can provide an array of installation services for interior fixtures and appliances. We can source and install smoke detectors, ceiling fans, carbon monoxide alarms, lighted exit signs, fountain and sump pumps, air conditioners, garbage disposals, microwaves, laundry machines, dishwashers, and more.
Lobby and Entryway Keypads, Mailboxes, Intercoms
High-traffic interior areas such as lobbies, entryways, and mailbox stations often need more frequent upkeep. We can troubleshoot security keypads, intercom systems, and we repair and install cluster mailboxes.
Per Unit Interior Repairs
When a single unit needs repairs, you can trust the experts in multi-unit residential and commercial properties. Repair solutions we propose can repair the affected unit, and also investigate all surrounding units, to trace the issue to its source.
Project Management & General Contractor
HOA Services provides our partners with a project management solution to simplify even the most complex of projects. We are a licensed as a general contractor in both Oregon and Washington. We can even subcontract vendors to provide you with the most economical and comprehensive interior repair solution. 
Recent Interior Building Repair  Projects
One of our recent projects included extensive interior repairs to a daycare school facility after a flood. This project included replacing and matching the flooring, trim, and paint for each repaired area. Our pros carefully sealed the surrounding drywall and fixtures to ensure the containment area was in place. We repaired the subfloor, removing all damaged or wet drywall, flooring, and trim. The results show the care and quality our pros are known for.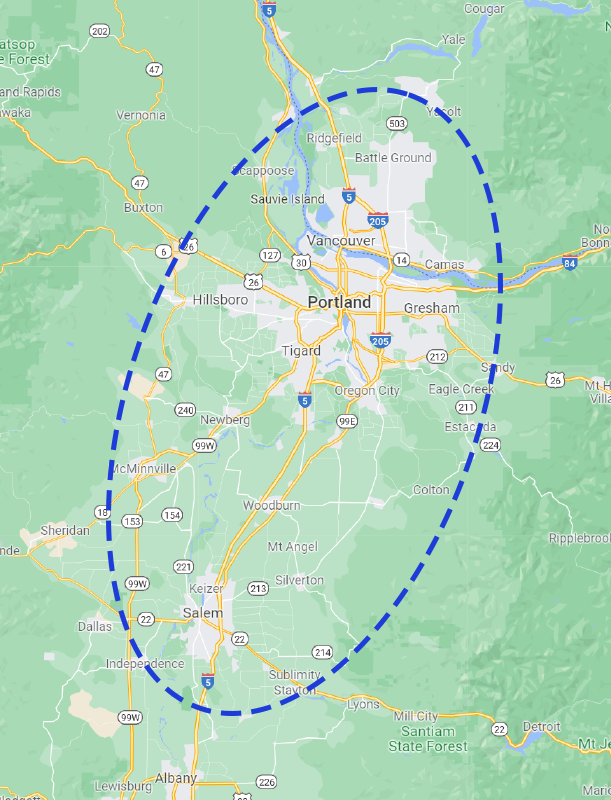 Proudly Serving the Portland Metro Area
We provide quality property services in the extended Portland, Oregon metropolitan area. We have partners from Salem to Vancouver, Washington, from Hillsboro to Gresham, and everywhere in-between.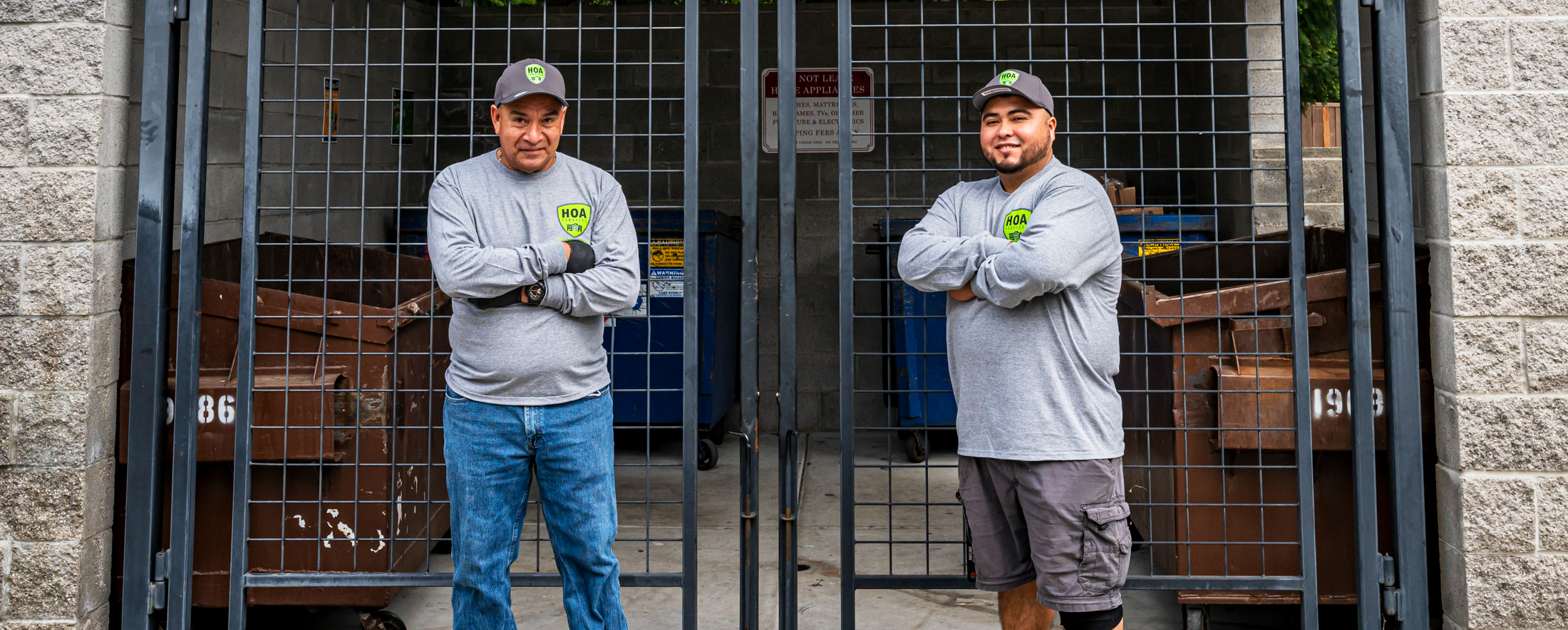 We show up when you need us, and we document all our work so you can have peace of mind
Our pros know property services so we can spot hazards and prevent consequential damage
We build partnerships to last by exceeding your expectations on each visit
I need ________ repaired: can you do that?
Usually, yes! It's easier to say the things we don't do like extensive plumbing or electrical repairs (we do smaller scale repairs for both of these types.)
How long will it take?
The more information provided in the request, the better! Our account executives strive to make each job as efficient as possible. They will ask you for any information that might improve the job's efficiency (Do you have photos you can provide? Do you have a map with the photocell locations? Do you have the paint color code?) and they will tell you a little bit more about what you can expect for your type of repair, and the steps that have to be taken to deliver the quality you need.
How much will it cost?
It can be tough to give a firm cost for a job we haven't seen yet. The more detail in the request, especially if photos can be provided, the better we are able to give you an accurate range of costs. Once our Technician gets eyes on it, we are able to narrow that range based on their expertise.
We will give you a price list that includes our hourly rates. Our charges include some of the technician's drive-time, as well as a general conditions fee, which includes costs like project overhead, vehicle insurance, and more.
Does the resident need to be home?
Not necessarily. You can leave a key for us or give us access to the space before leaving for the day. We are licensed, bonded, insured, and work in people's homes and workspaces all the time.
Looking for Other Repair Services?
Choose HOA Services for repairs and see the difference working with a local team invested in your success makes. Our quality interior building repairs offer all types of commercial and residential communities a single vendor to ensure your repairs protect your investment. In addition to interior building repairs, we offer wood rot repair, we repair concrete, welding, sign installation, lighting repair services, and much more.
Whatever the scope of your project, our pros provide you with exceptional service and expertise managing all aspects of your repair.
Get An Estimate For Interior Building Repairs
Whether you need single unit or property-wide interior building repairs, our experts can respond to on-demand repairs as-needed, and we offer project management services for larger projects, saving our partners money and time. 
Drop us a line today
for a proposal!
Drop us a line today
for a proposal!
Victor [Repairs Foreman] did you all proud today, I was really impressed.  As a woman in business, I can say it is a pleasure to work with the gentlemen of HOA Services.  You have my sincere appreciation.
They are all really cool people who are nice and easy going. If I didn't like small things along my rebuild process, they fixed any issue I had. They put my cabinets and kitchen back together very, very well. I would use again for small things I have around the house.
The feedback I received this morning regarding the workmanship and attitude of James [Repairs Division Technician] was very positive.  They want to use you guys going forward for small maintenance issues.