We use a compressed air technique to thoroughly clean dryer vents
Did you know that clogged dryer vents are one of the most common reasons for residential fires? Luckily, our team specializes in a unique process to reduce this risk and remove unwanted debris from your dryer vents. Routine, property-wide dryer vent cleaning takes coordination, teamwork, and expertise, and the results can aid in preventing property fires.
HOA Services is your Portland, Oregon area property maintenance expert, delivering the professional solution for dryer vent cleaning at your property.
We clean dryer vents from the exterior, utilizing a compressed air system with a specialized blasting attachment to remove lint and debris, while preventing the debris from blowing into your building. This unique process sets us apart from other maintenance service providers because we remove more debris using compressed air than others can achieve with conventional suction methods.
When our account executives receive your request for dryer vent cleaning, they may schedule a walk through of your property to provide an estimate. We work with you and your property contact to schedule the service. As an add-on service, if requested, we can distribute resident notices and secure any areas needed for access beforehand.
On the day of service, our professional crews show up at your property to begin cleaning your dryer vents. HOA services unique process cleans dryer vents without the risk of blowing debris into the interior.
We use a compressed air system to safely clean dryer vents from the exterior of residences.

We vacuum up all debris, bag it, and remove from your property for disposal.

Vents not accessible from the exterior will be noted and will have to be cleaned from the interior when access can be scheduled.

Vents with extra screening or covers will be noted and reported to the community manager.

Vents with booster fans must be cleaned from the interior and exterior. These vents will be noted and cleaned from the interior when access can be scheduled.
Comprehensive Maintenance Services
Our comprehensive approach to property and building maintenance provides you with the peace of mind that you have a partner who can provide remediation plans for existing issues and aide in preventing new issues.  
Other routine property maintenance services such as gutter cleaning, pressure washing, moss remediation, and siding washing should be scheduled on a routine or seasonal basis. Our account executives can create a customized maintenance services offering based on a seasonal calendar that will keep your property clean and safe from potential hazards – year round!
Routine Maintenance Services
Dryer vent cleaning is a routine service that is recommended once every two years for most properties to optimize protection. Cleaning dryer vents can be part of your seasonal service package or can be scheduled as needed. For many of our partners, we keep an eye on the calendar so we can service your property at the recommended intervals.
Partnering with the HOA Services team will help you maintain every aspect of your property. Our process ensures you receive the highest quality service from beginning to end.
Exceptional service, attention to detail and professional protocols are just some of the many benefits we offer our partners:
Estimates
Project Management
Vendor and Subcontractor Coordination
Professional Reports
Photo Documentation
History of Work in Database
Proactive and Continuous Service
Emergency After Hours Service
Trained and Experienced Technicians
Professional Equipment
Debris Disposal, Dump Fees, Recycling
Procuring Supplies and Materials
Our Commitment to Health & Safety
Contact Us For Dryer Vent Cleaning
Whether you need a one-time dryer vent cleaning service to address a specific issue, or if you need property-wide dryer vent cleaning, we can help.
You can rely on HOA Services, the trusted Portland, Oregon dryer vent cleaning specialists, to deliver quality services that meet your property's unique needs. Find out more by contacting us and requesting a free estimate.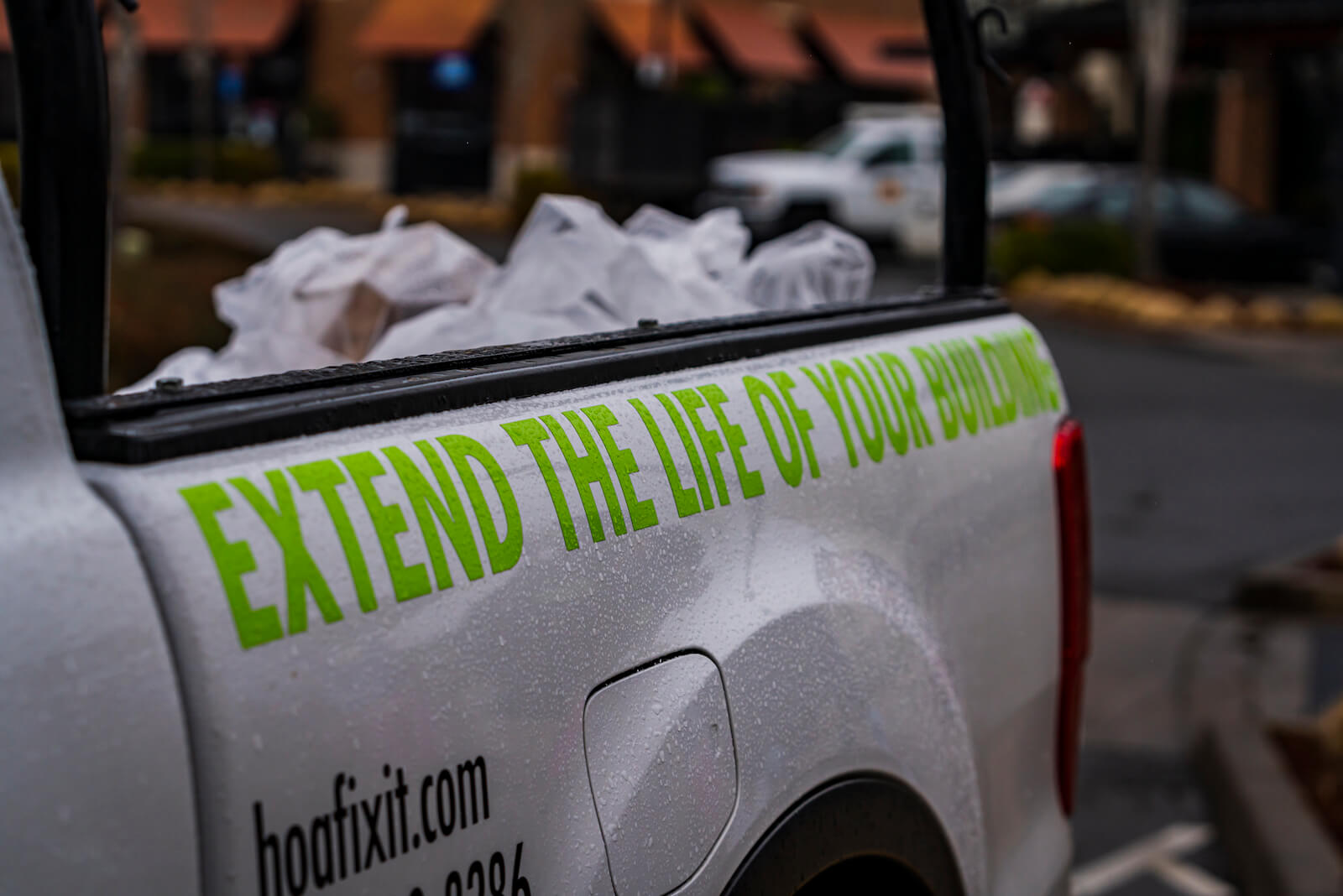 Can you give me an estimate for a service I need?
We can! And we can deliver the most value to you if we can estimate and schedule several routine services. Looking for an estimate for pressure washing your walkways? Have us include your vinyl fences and trash enclosures. Bundling services helps us give you the best cost-savings.
I have some small Maintenance tasks, can you help me?
We can! We provide On-Demand Maintenance Services for our clients. This is like the Maintenance version of a Handyman Service. We can remove debris, clean and disinfect common areas, change light bulbs, move signs, jet a troublesome downspout, and any other small Maintenance task that arises. We typically complete these tasks within 1-2 days of receiving your request.
Whats a good time of the year to have _______ service done?
We can help create a custom seasonal schedule for your property that accounts for your property's specific size and materials, its exposure to the elements, and its surrounding foliage. Generally, the best time to schedule some of our most common services are:
Deck & Stair Washing: April – October

Pressure Washing: March – October

Siding cleaning: March – October

Garage & Floor Scrubbing: May – August

Roof & Gutter Cleaning: Twice a year! October – February

 

and

 

Late Spring after the foliage blooms

Dryer Vent Cleaning: July – October

Crawlspace Remediation: November – February

Non-routine Light Check Services: October – February
Drop us a line today
for a proposal!
Drop us a line today
for a proposal!
Victor [Repairs Foreman] did you all proud today, I was really impressed.  As a woman in business, I can say it is a pleasure to work with the gentlemen of HOA Services.  You have my sincere appreciation.
They are all really cool people who are nice and easy going. If I didn't like small things along my rebuild process, they fixed any issue I had. They put my cabinets and kitchen back together very, very well. I would use again for small things I have around the house.
The feedback I received this morning regarding the workmanship and attitude of James [Repairs Division Technician] was very positive.  They want to use you guys going forward for small maintenance issues.