Extend The
Life Of Your Building
We believe that quality of service is founded in superior procedures, delivered at a local level, by great people, and nurtured by transparent and personal communication
Your reliable partner for per unit, common-area, and property-wide repairs and installation 
Routine janitorial and porter services for commercial and multi-family residential properties  
Welcome! HOA Services is your Portland, Oregon property services expert, providing you with consistent and attentive janitorial, maintenance, and repair services. Our services are tailored to fit your property's unique needs and deliver results you can count on. Contact us today to find out how HOA Services can be your property services partner for every season.
HOA Communities
We partner with HOA community managers and board members providing per-unit, common-area, and property-wide services. Have a reserve study? We can help!
Commercial Buildings
Our professional teams work efficiently to clean, maintain and repair your business parks, offices, and other commercial buildings. Routine and on-demand services are available.
Multi-Family Communities and Buildings
Multi-family community and property managers partner with us because we deliver a complete property maintenance solution for your unique buildings and grounds.
Retail Centers
We take into consideration your public traffic levels to ensure your retail center common areas, trash enclosures, storefronts, and parking lots are fully cleaned, maintained, and repaired.
Janitorial, maintenance and repair services all in one proactive routine property services program! Our comprehensive, customizable program for multi-unit properties takes the guesswork out of your building  maintenance. The Maintenance Shield Program provides you with a routine schedule and summary of services specific to your property, as well as on-demand services. Let us do the hard work of extending the life of your building.
Maintaining the buildings and grounds on your property is our priority. We offer routine and seasonal maintenance services that help protect your investment. Routine preventative maintenance services, such as roof and gutter cleaning, can add years to the life of your roof and drainage system. Our on-demand maintenance services can help you weather any storm, or just clean up after one.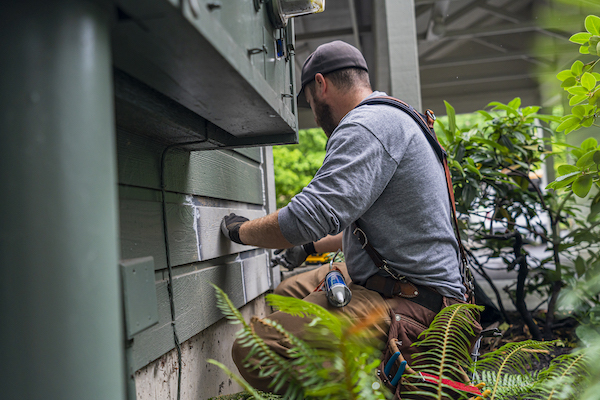 When your property needs repair services, you need a partner you can count on. Having a reliable managed building repair service can make all the difference to your bottom line. You can rely on HOA Services to fix it right, and fix it the first time, because our skilled technicians have the experience to deliver the quality results you need.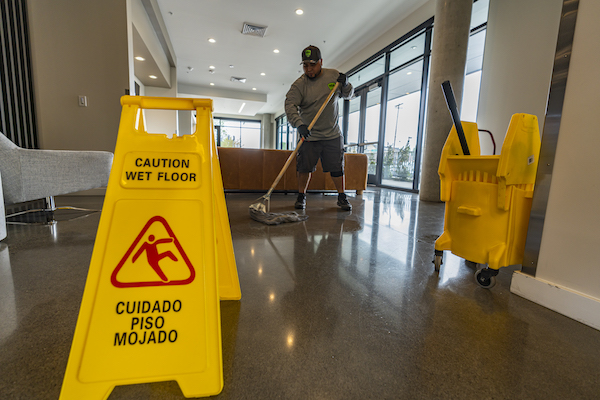 Keep your property clean, sanitary, and welcoming with our routine janitorial and porter services for buildings and grounds. Because of the routine nature of our services, janitorial technicians notice when your property needs extra attention and they provide a report. Whether we're cleaning high-touch surfaces, polishing floors, or removing garbage, our quality control measures ensure your property is sparkling.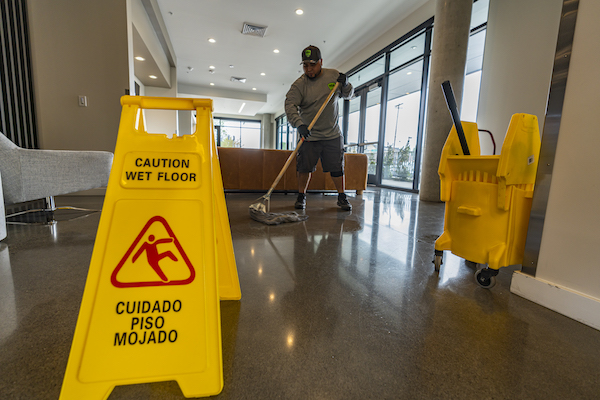 Drop us a line today
for a proposal!
Drop us a line today
for a proposal!
Kudos to the team [Janitorial] on doing a great job at being the eyes and ears for [us] and notifying us of issues that violate tenant covenants.  Thank you for your continued effort and teamwork in managing our centers.
Wanted to send along a note on how happy we have been with Nonie [Janitorial Division].  She was trained for our building by Lisa and that set a very high bar but she has been wonderful to have around and is very thorough.  Thanks for sending her our way!
HOA Services makes my life as a community manager so much easier. They are a one-stop shop for all maintenance needs. The response time is impeccable, and in most cases is immediate. If a request is out of their wheelhouse, they will let me know very quickly and also provide advice on the correct type of vendor to contact. Eric Doyle has been especially helpful in creating healthy relationships with many of my communities, and providing practical feedback for long-term planning.
HOA Services performs regular janitorial service at one of my large condominiums, and provides immediate feedback when issues are found. The keen eye for detail all technicians have is very helpful. HOA Services has worked on my entire portfolio, form roof cleaning, dump runs, gutter cleaning, and dryer vent cleaning, without any complaints. My homeowners always say the crew is very respectful and courteous.